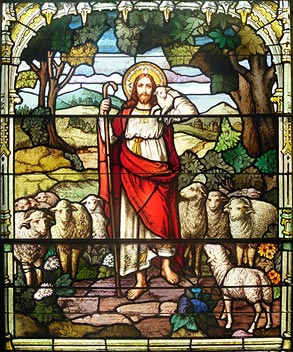 "On this mountain the LORD of hosts will provide for all peoples a feast of rich food and choice wines, juicy, rich food and pure, choice wines." (Is. 25:6)
 It's interesting how many times Sacred Scriptures describe Heaven in terms of food and drink.  The "promised land" was a place flowing with "milk and honey."  Alternatively, Isaiah describes a "mountain" with "rich food and pure, choice wines."  For people living in an arid place, the idea of abundant food and drink was very appealing, especially in times of famine.
But Jesus takes the analogy even further by describing a wedding banquet, something that was by far the most joyous occasions in the life of a Jew. If you think today's wedding receptions are "over-the-top," think again.  Jewish weddings were marked by an eight day party with three meals a day! There was plenty of wine, dancing and fun. The bride and groom were treated like queen and king throughout the octave. In comparing the kingdom of heaven to a wedding banquet, Jesus was describing its unforgettable and unmistakable joy.
But there's another thing that should be obvious.  While the Old Testament spoke about the food and drink, Jesus spoke specifically about the reason for the feast – a wedding.  It wasn't just food and wine and joy; it was a family gathering to celebrate a union.
There's always something deeper when Jesus gives a parable.  And this weekend's Gospel is certainly no exception.  In the Gospel Jesus speaks about a king giving a wedding banquet for his son.  The metaphor is not too hard to figure out.  The king is the Father, and Jesus is the Son.  But if there's to be a wedding, then who is the bride?  That's not mentioned in any of the parables.  Fortunately, St. Paul gives us a specific answer in Ephesians 5.  The bride is the Church.  So Christ entered into a mystical marriage union with the Church.  And we're invited.  But we're not just invited as spectators.  We're invited as members of the Church – to enter into a mystical union with Christ.  But we need a garment to wear.  Once again, St. Paul helps us: "clothe yourselves with compassion, kindness, humility, meekness, and patience … above all, clothe yourselves with love, which binds everything together in perfect harmony.
When I celebrate funeral Masses, I try to imagine what it might be like to die and go to Heaven.  I try to imagine the expression on the faces of those who enter, and I don't think it would be about the food.  But I do imagine the wide eyes and smiles when we come to face-to-face with Jesus – surrounded by all the angels and saints!  That's a family gathering to beat all.
(Rev. Msgr.) Christopher H. Nalty
msgr.nalty@gmail.com