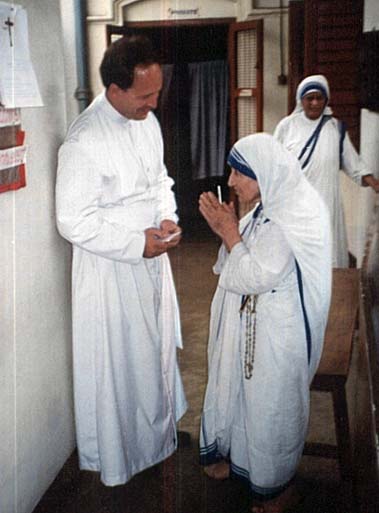 Msgr. Nalty with Mother Teresa in in 1996.
Sometimes I tell stories in my homilies about the summer that I spent working in Calcutta with the Missionaries of Charity. Saint Teresa of Calcutta used to have a little card that she gave to people she met. She called it her "business card." I've reproduced one she gave to me after I worked in Calcutta one summer:
It's nice having her autograph, but that's not the point. The point is how she connects silence to prayer to faith to love to service to peace. We all want peace. Mother Teresa provided me that recipe.